The Real Ghostbusters 2x20
Who's Afraid of the Big Bad Ghost?
The Ghostbusters are puzzled when the ghost they are trying to capture on their latest bust claims to be the one who called them! Confusion and calamity follows as a real ghost tries to rid his home of fake ghosts!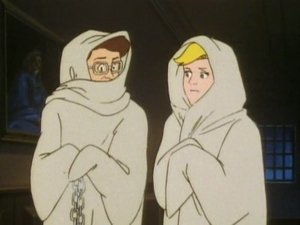 Oct. 09, 1987
The Real Ghostbusters season 2